Drive-Thru Automatic Window/Door
The drive-thru industry has changed; increased traffic, fewer dine-in options, and a demand for online ordering and delivery. These trends have compelled QSRs to adapt their drive-thru operations, often through ad hoc measures that are not sustainable. In the long term, QSR industry growth and expansion plans are starting to envision a future with fewer dine-in options and more efficient to-go offerings which require new infrastructure.
Our latest innovation, the Dura-Glide® DT™ automatic drive-thru window and door was designed to help fast food and QSR brands face their greatest challenges at the drive-thru. Developed alongside global QSR leaders, the Dura-Glide® DT™ provides flexibility to operate in window or door mode, so that staff can easily service drive-thru customers as well as parked patrons and third-party delivery services.
Dura-Glide® DT™ allows restaurant staff to easily switch between automatic door and window mode without delay or interruption to customer service. Staff can opt for automatic door mode during times of heightened traffic, when dedicated waiting spots are filled up and the drive-thru queue is getting longer. During lull periods, staff can effortlessly swap back to the window, a wide, automatic opening that removes any barriers in the drive-thru exchange.
The technology was built upon the Dura-Glide 2000/3000, the number one selling state-of-the-art automatic sliding door, with over 30 years of proven performance. Based on the input of QSR leaders, Dura-Glide® DT™ was designed to improve throughput with quicker exchanges and reduced wait times.
With a substantial part of any QSR's revenue coming from the drive-thru, Dura-Glide® DT™ provides QSR brands a dynamic yet easy-to-use hybrid solution to meet customers' needs while boosting profits. The window and door sizes can both be customized depending on the location for optimal functionality. This flexibility minimizes friction for QSRs and their customers, encouraging speed of service and accuracy in an industry where every second makes a difference.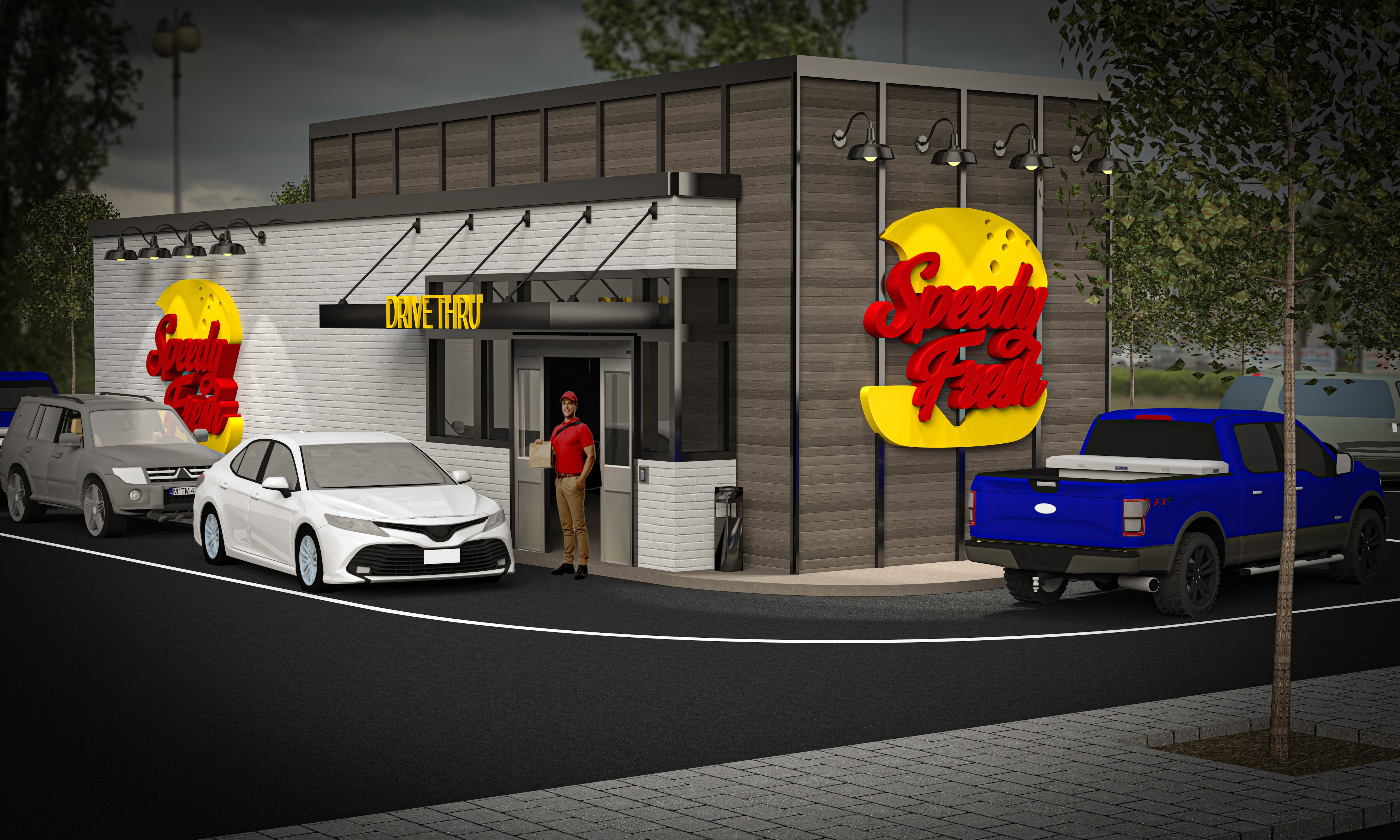 Key Features of the 

Dura-Glide® DT™
Hands-free automation: Hands-free activation allows drive-thru staff to effortlessly serve customers, even when their hands are ful

Sturdy seals: Stainless steel and vinyl seals eliminate gaps for food debris and prevent pests from entering

Reliable security: Solenoid locks secure panels to prevent unauthorized entry

Sleek durability: A clean aesthetic with robust construction to withstand demands of QSR environments
Dura-Glide® DT™ is backed by warranty and world-class install service support, with a national network of highly trained, AAADM-certified technicians.