STANLEY Touchless Doors Bring Customers Back to Your Business
The year 2020 has demonstrated how thoroughly the retail industry can be disrupted by the spread of disease through the general population.
In April, for example, total US retail sales were down 19% compared to the same period the year before¹. In the UK, 11,000 stores went out of business in the first half of 2020 alone – nearly twice as many as in the same time period the year before.² Even with stores once again welcoming customers, there is a newly elevated concern for health and safety that has the potential to keep patrons away from retail establishments where they feel there is a higher risk for contracting an illness.
COMMON SURFACES & DISEASE TRANSMISSION
Studies have shown that some viruses can live on surfaces like door handles for up to 28 days
Retail Stores Are Part Of The Backbone Of A Strong And Stable Economy
With the improved understanding of the need to keep customers safe from viruses and other communicable diseases, it is important for stores to make some fundamental changes.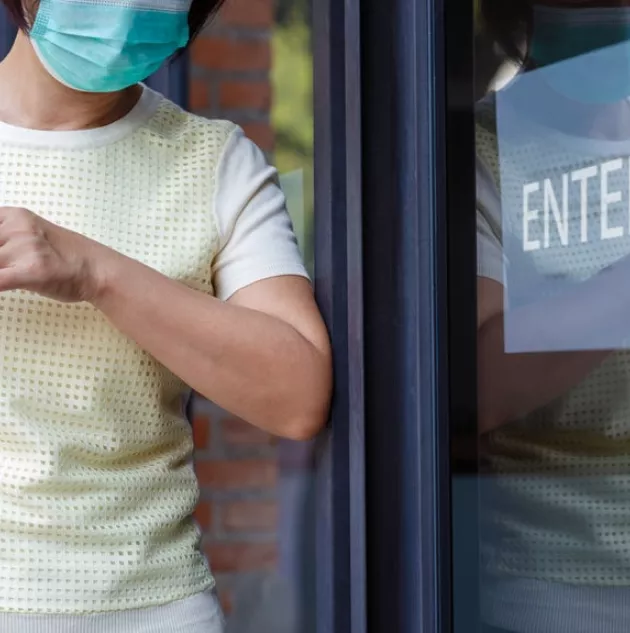 Automatic Doors For Retail Stores
To build customer confidence in returning to stores, these changes need to be visible and a basic part of the customer experience. While mask wearing is a recommended strategy for the short term, a practical longer-term strategy is needed as well.
No matter which areas of the store a customer visits, every single one will enter and exit through the door. If that door has a handle, push plate, bar or knob for opening, virtually every customer will put their hand on it. It's not difficult to see how that makes your doors a significant potential vector for disease transmission.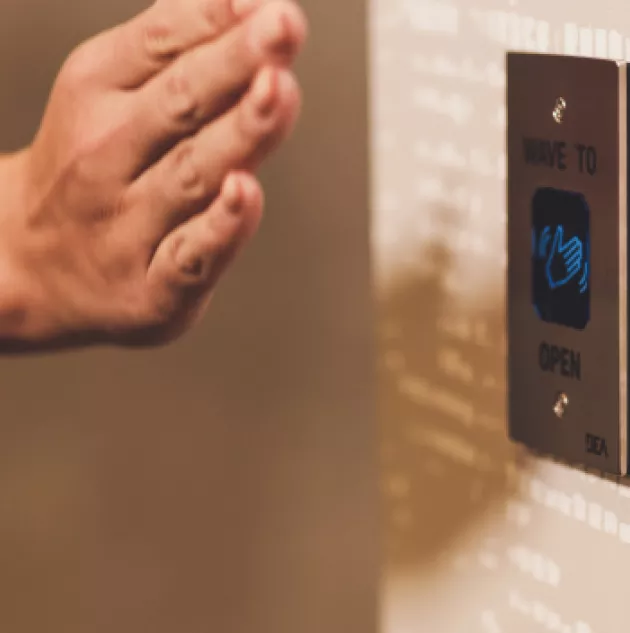 Recent studies have shown that some viruses may survive on surfaces like stainless steel for up to 28 days under certain conditions*
Given this stark reality, it is clear that making retail doors touchless is an important step towards keeping the population safe and healthy. 
The Best Touchless Doors For Retail Stores
You can choose from a number of different types of touchless doors. One option that works well for a wide range of individuals is wave-to-open doors. 
These use an actuation plate mounted near the door to detect a hand wave and activate a door equipped with a swing door opener. Wave-to-open doors do not require a minimum weight or any special credentials for activation, though it is often useful to provide signage to prompt users to wave. To ensure they provide access to all customers, retail stores should install ADA-compliant doors. The range of the actuation can be adjusted to account for different user heights and other factors.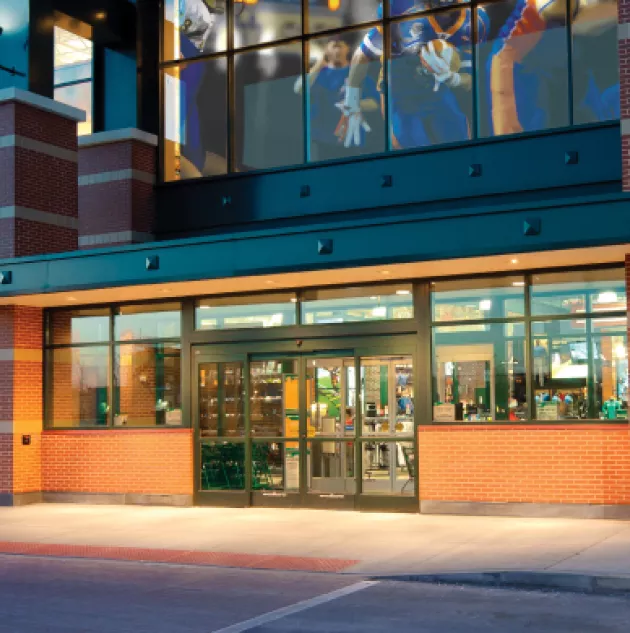 If you are doing new construction, the touchless doors you specify should be rugged enough for commercial use by many patrons every day. For retrofits, wave-to-open technology can be added to any swing to turn it into an automatic touchless entrance. In either case, to deliver maximum value the provider should offer comprehensive service plans to ensure all parts are maintained in optimal working condition.
For Retail Stores, a Touchless Future Looks Brighter Than Ever
As the retail sector explores better ways to maintain a healthy future for customers and the industry itself, touchless access doors provide a valuable answer. By installing this technology, you are communicating to your customers and staff that you care about their health and safety. And in making that long-term investment, management and owners are also better protected from liability, adverse publicity, and other risk.