SB600 Automatic Bifold Doors
The SB600 Series is a retrofit-ready or new construction automatic bifolding door that allows for two-way traffic where there are currently restricted rough openings. Panels fold when retracting which allows for about 70% of the door's package to be free and clear for passage.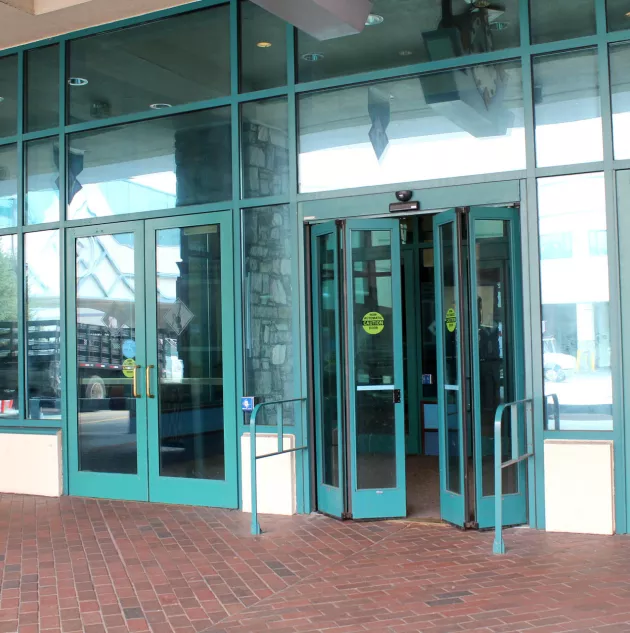 2 and 4 panel options can cover openings from 48" to 120" with a package height of up to 110". Size limits are based on total weight of door package.
Heavy duty pivots for durability
Finger guards for safety
Laminate lock/flush bolts
Redundant safety sensors and advanced activation sensors
Door panels fold in or out for the most efficient use of space at entrances or exits
All door packages are custom manufactured to fit your job requirements up to ¼" increments.  For sizes greater or smaller than typical, contact your authorized STANLEY Access Technologies Sales Representative.